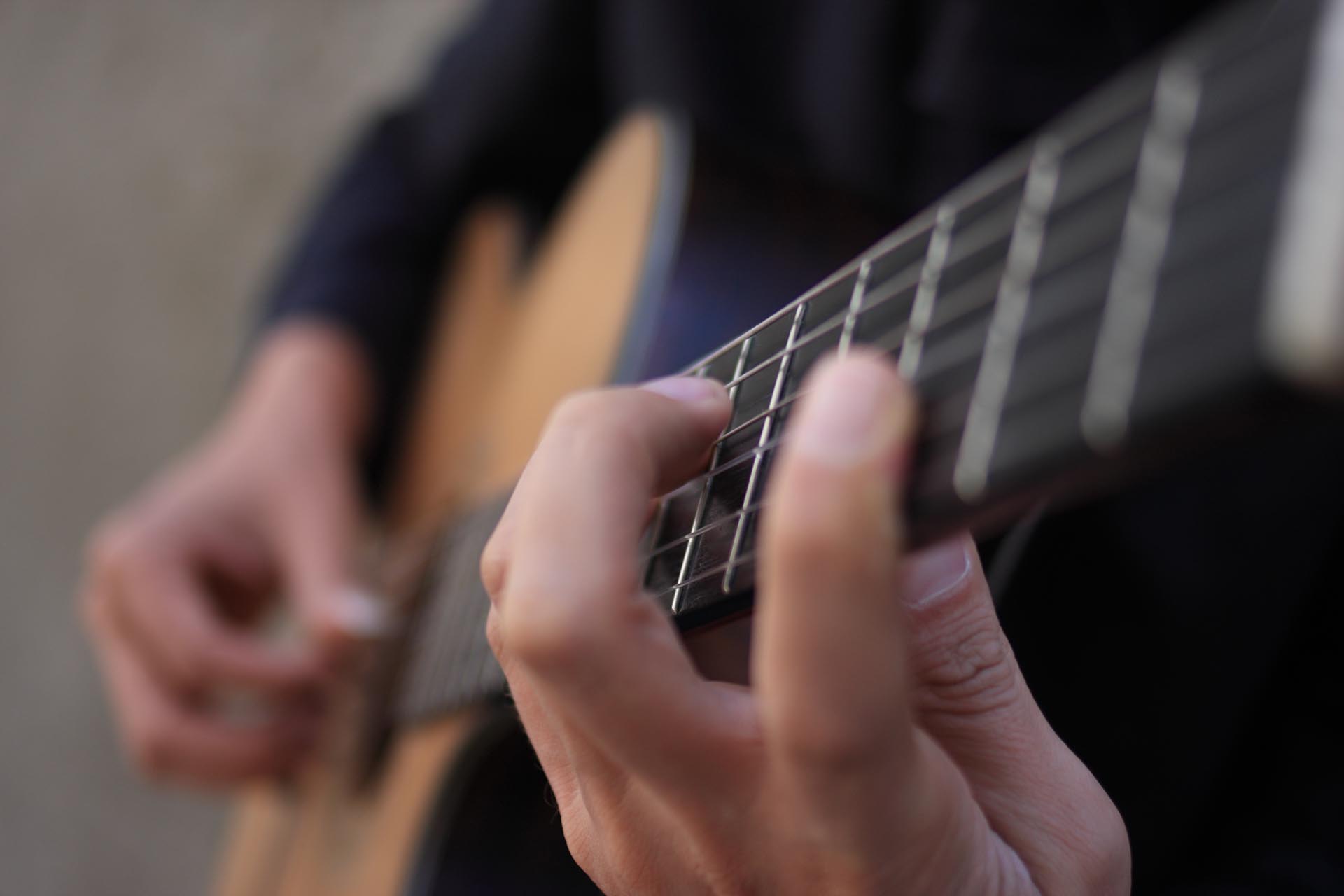 Hi! I'm a french musician based in Quito, Ecuador. I'm a guitarist, composer, arranger, producer, music teacher and programmer and I finally decided to make a website. I will upload little by little my work from the past 20 years !! Stay tune & Enjoy your visit !
An octet I made to play my own music with 3 singers, cello, marimba, acoustic guitar, doublebass & drums. A great band recorded live at Pobre Diablo of Quito, a jazz club that no longer exists. Featuring Viktorija Pilatovic, Grecia Albán, María Tejada, Juan Carlos Moreno, Carlos Albán, Ryan Hagler & Michael Kihn.

Playing solo jazz guitar concert at Casa de la Música, Quito.
My duet with my partner in life and ecuadorian singer María Tejada, on a tune by Sílvio Rodriguez with Bobo Stenson's changes, and turned into 7/8.

Playing cavaquinho on my arrangement of Esta Pena Mía, a classic from Ecuadorian repertoire. With Rita Maria, María Tejada & Horacio Valdivieso.

Another style I enjoy playing very much is country-folk. Here at the Mighty Fine Guitars shop, California with my good friend Michael Shay on lead vocal & guitar, and Chris Kee on backing vocal & bass. I'm playing Michael's Lakewood guitar and singing harmonies too !