Description
The transcription of Keith Jarrett's solo (right hand only) on Autumn Leaves, Recorded on July 13, 1986. (CD Still Live).
Transcription starts at 2'14" and ends at 6'36" (CD Timing Reference). Total time: 4'22. Number of Chorus : 8. Number of Pages : 7.
Here a sample page :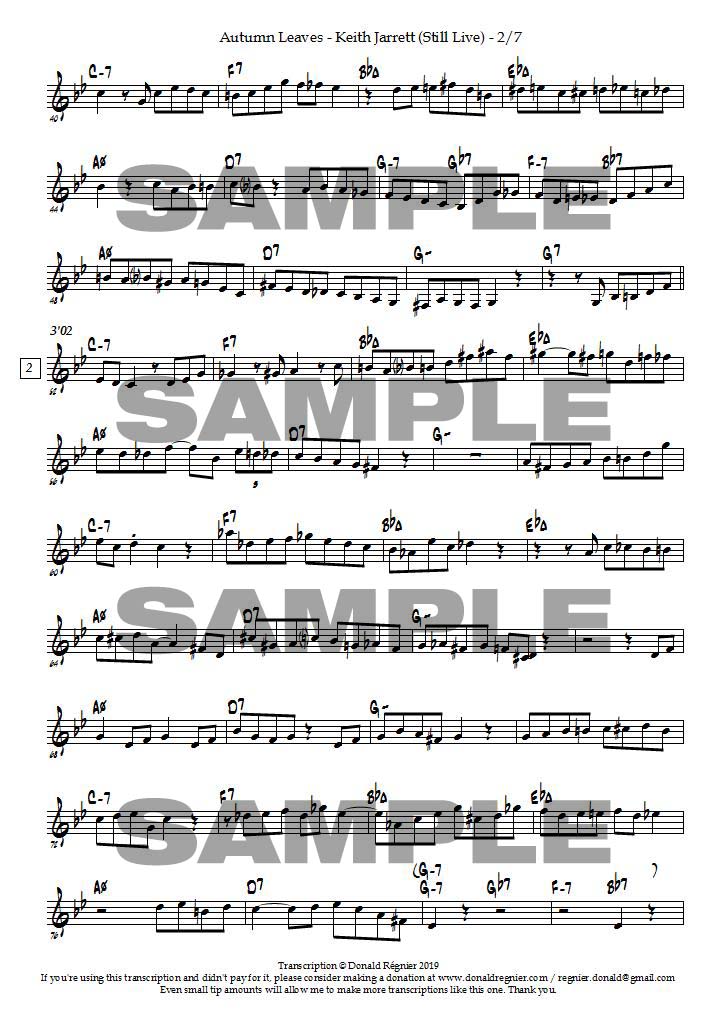 Here a MIDI Version for you to check accuracy.