A transcription of Nelson Veras version of Bésame Mucho, from his CD Solo Sessions, Vol.1 (2009).
The 9/8 meter is quite challenging and as always, Nelson makes everything sound very easy.
The PDF version is available below for a few bucks.
Here a video with a MIDI version for you to check accuracy. Support the artist, buy the original recording !
Below you will find a sample page of the PDF file. It's 4 pages long. Press the "Add to Cart" button and proceed to checkout by clicking on the cart icon in the up-right corner of the screen.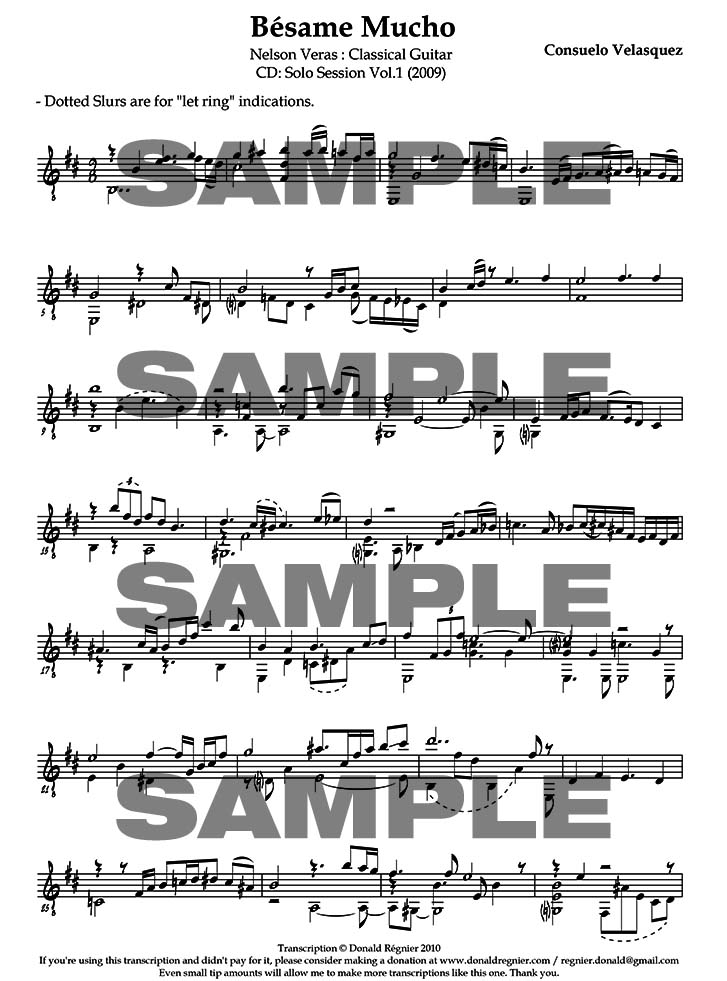 If this website is helping you becoming a better musician, please consider making a donation. Even a small amount will be very appreciated. Thank you !