A transcription of Keith Jarrett's right hand soloing on All The Things You Are, recorded on October 15, 1989 (CD Tribute).
Changes are indicative. Keith Jarrett often plays substituted harmony.
Amazing fast lines (Quarter note is 290 bpm) !! The PDF version is available below for a few bucks.
Here a video with a MIDI version for you to check accuracy, a sample page and a link to the original on Spotify.
Below you will find a sample page of the PDF file. It's 6 pages long. Press the "Add to Cart" button and proceed to checkout by clicking on the cart icon in the up-right corner of the screen.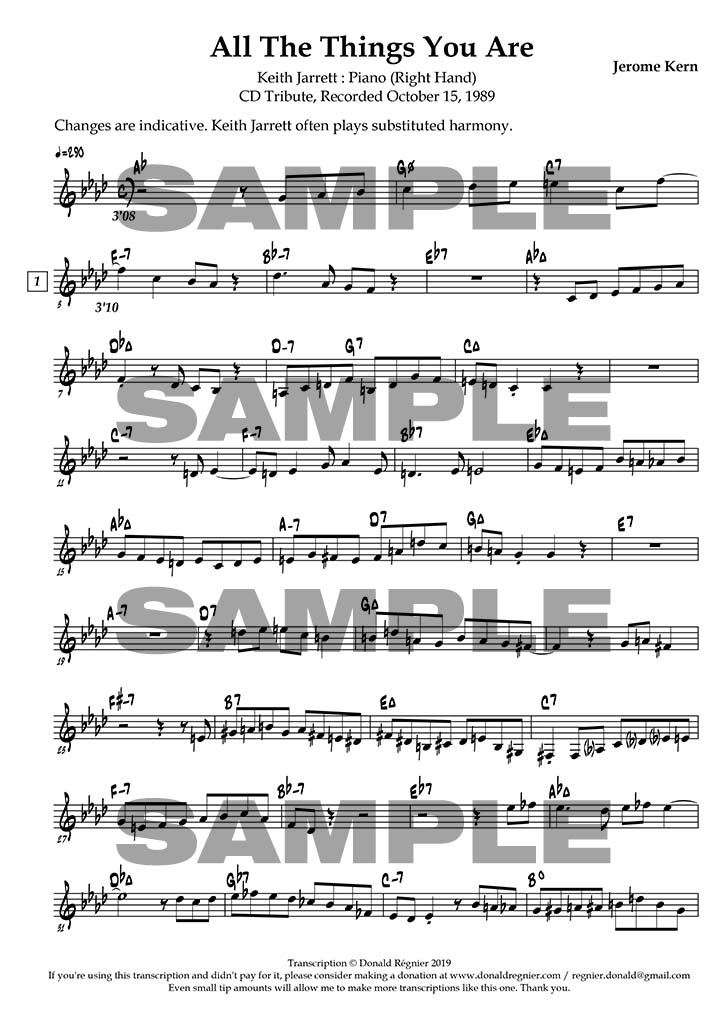 If this website is helping you becoming a better musician, please consider making a donation. Even a small amount will be very appreciated. Thank you !